Goddard is one of 10 NASA Centers that work with NASA's Office of STEM engagement to strengthen public understanding by enabling powerful connections to NASA's mission and work and in building a diverse future STEM workforce by engaging students in authentic learning experiences with NASA's people and content. Across its three campuses (in VA, NY, WV) we offer learners a variety of experiential learning opportunities through shadowing for career exploration; externships, extended hands-on research experiences; capstones and STEM intermurals; summer immersions for under-served students, professional development and competitions and challenges by partnering with learning institutions and organizations.
We also offer internships… Being an astronaut isn't the only cool thing about space. Interns use their creativity and innovation to work on projects impacting NASA's mission, such as returning to the Moon by 2024. As a NASA intern, you will be part of an amazing team that is dedicated to space exploration. You will work with leading experts and gain valuable experience as you participate in research and mission projects. Come dream with us and change the future. We have a variety of internship options for you to consider. Applicants for this internship must be U.S. citizens. Apply at intern.nasa.gov.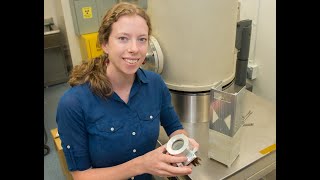 NASA STEM Stars: CubeSats
"NASA STEM Stars" is joined by aerospace engineer Allison Evans, who specializes in CubeSats. Learn about her path to NASA and how she ended up building and testing spacecraft the size of a loaf of bread.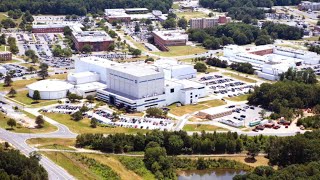 Allison Evans
Allison Evans is a mechanical engineer in the Components and Hardware branch at Goddard Space Flight Center. She received her Bachelor's Degree in Aerospace Engineering from West Virginia University and her Master's Degree in Aerospace Engineering at Georgia Tech. She has been working at Goddard for almost nine years now on various missions including the Roman Space Telescope, spacecraft refueling missions, balloon and sounding rocket missions, and small satellites/CubeSats. In her spare time she enjoys gardening, painting, and volunteering at a horse rescue. As a lifelong fan of space, she is thrilled to work at NASA and contribute to the new technologies evolving there.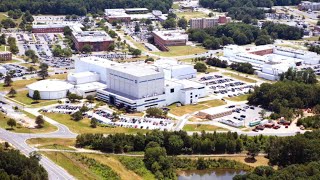 Muzar Jah
BS Electrical Engineering, 1999, Master's Degree in Electrical Engineering, both from Howard University, Washington D.C. I became a Systems Engineer in 2016 and worked on PACE (Plankton Aerosol, Cloud, and Ocean Ecosystem), JWST ( James Webb Space Telescope)and HIRMES (High Resolution Mid Infrared Spectrometer). I started my career as an electrical engineer working on electrical component mission assurance and extreme environment & miniaturized technology research and development. Dione is my first SmallSat/CubeSat.
Jeremy Perkins
Studies active galaxies and gamma-ray bursts using gamma-ray telescopes like Fermi and develops instrumentation for future gamma-ray missions in space like AMEGO.  Currently the principle investigator of BurstCube: A CubeSat for Gravitational Wave Counterparts.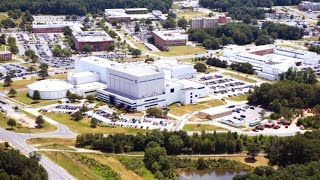 Juan Raymond
B.S. Degree in Electronics and Biomedical Engineering, 1999 from the Universidad El Bosque (formerly known as Escuela Colombiana de Medicina), in Bogota, Colombia. Master's Degree in Aerospace Engineering, 2004, from the University of Maryland at College Park. Began my career as a flight systems engineer for the NASA Terra, Aqua and Aura missions. Over 20 years of experience supporting Class A-D missions, from Earth Sciences, to Deep Space, Lunar projects and Planetary (Ocean Worlds) missions, which included Systems Engineering support to the recently awarded Dragonfly mission to Saturn's moon Titan. Main area of expertise through the 20 years of experience was on Guidance, Navigation and Control (GN&C) and Attitude Determination and Control System (ADCS), with 5 years of experience as a mission systems engineer, including over a year supporting the GSFC CubeSat efforts as the SNOOPI Mission Systems Engineer.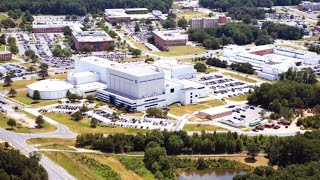 Luis Santos
BS Mechanical Engineering, 2006 from University of Puerto Rico, Mayaguez. Master's Degree in Systems Engineering, 2014 from Old Dominion University. Started career as a mechanical design engineer for Composite Crew Module, Altair Lunar Lander and Global Precipitation Measurement Mission. Over 10 years of CubeSat/SmallSat experience including 4 SmallSat technology patents and several CubeSats as the Mission Systems Engineer.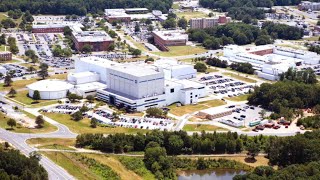 Sean Semper
Dr. Sean Semper serves as Product Development Lead and Mission Systems Engineer on the BurstCube and petitSat Small Satellite Missions. In addition, he is Co-I on a NASA Minority University Research and Education Project (MUREP) for Innovations in Space Technology Curriculum. He is involved with Goddard Space Flight Center's Internal Research and Development Program (IRAD), SEXTANT an XNAV demonstration, and previously worked on ICESat-2. He holds a B.S. in Mechanical and Aerospace Engineering 2005, M.S. 2008, and Ph.D. 2011 in Aerospace Engineering from University at Buffalo, The State University of New York.
Austin Tanner
B.S. Mechanical Engineering, 2015 from the University of Idaho.  Began career at NASA Ames Research Center working as a mechanical design engineer on the TechEdSat series of cubesats and SOAREX sub-orbital rocket experiments.  Continued mechanical design work at NASA Goddard Space Flight Center on the SNOOPI cubesat project.  Over five years of CubeSat and sub-orbital experience with missions supported including TechEdSat-5, 6, 7, 8, and 9, SOAREX-8 and 9, and SNOOPI.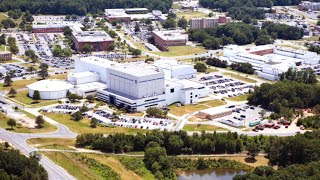 Carlos Vazquez
BS Mechanical Engineering, 2012 from University of Texas Pan American. Master's Degree in Mechanical Engineering, 2017 from University of Texas Rio Grande Valley. Started career as a mechanical engineer structural analyst for electronic enclosures on Global Ecosystem Dynamics Investigation (GEDI). Mechanical lead for the reaction wheels on the Plankton, Aerosol, Cloud, ocean Ecosystem (PACE). Mechanical lead on Burstcube both gamma ray instrument and space craft. Mechanical lead Cubebot, an extra-planetary locomotive cube for science experiments
Steven West
BSE Aerospace Engineering, 2017 and Master's Degree in Space Engineering, 2018 both from the University of Michigan – Ann Arbor. Started career as a co-op at both NASA Glenn in 2013 and NASA Goddard in 2016 before transitioning to full-time after graduate school. Beginning of career has focused on mechanical design for the petitSat and GTOSat CubeSat missions as well as development of SmallSat technology.  Worked on CubeSat/SmallSat missions and technology throughout college career as well as at NASA Goddard as a co-op and full-time engineer.